barro global search is turning 20 years old!
With Dr. Arlene,
Ignite Significant Success in 2023!
Use the Right Fit Method to Capture and Retain
Right Fit Jobs and Right Fit Employees.

Contact Dr. Arlene to introduce yourself.
Call 310-443-4277, Email drbarro@barroglobal.com
Let's begin our fascinating journey now!
Ignite Career Success
With Dr. Arlene!

Stop using brand-less cookie cutter resumes.
Create your unique brand with Dr. Arlene.
Capture the essence of who you are
in your customized branded resume package
to set the stage to ignite career success.

Let's fire up your brand!

Arrange a chat with Dr. Arlene
Call 310-443-4277
Email drbarro@barroglobal.com

YOU are the CEO of Your Career.

Learn more at www.winwithoutcompeting.com
Choreographing Career Success
With Dr. Arlene

Dr. Arlene Barro, The Master Coach
by David Belle-Isle, PhD
"Dr. Barro's 'Win Without Competing'
leads you into the inner game of
personal development with the
precision of a choreographer
and the wisdom of a master coach."
Ready to ignite your career success in 2023?
Hire Dr. Arlene,the Master Coach, now
to start choreographing your career success.

Call Dr. Arlene 310-443-4277
Email drbarro@barroglobal.com
to introduce yourself.
Master the Method: www.doctorarlenerightfitmethod.com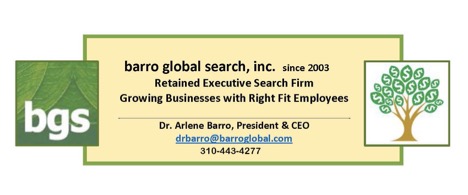 The Tower
10940 Wilshire Blvd.
Suite 1600
Los Angeles, CA 90024

We are located in Westwood, within walking distance of UCLA and seconds from the 405 Wilshire East exit.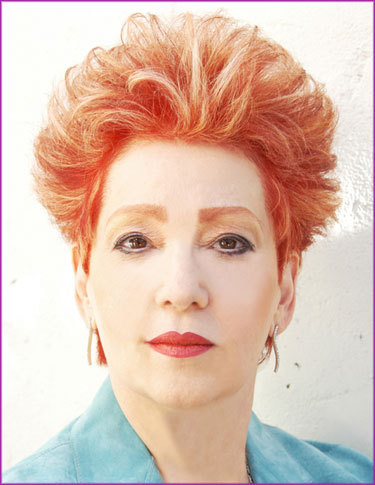 To reach Dr. Arlene
call
(310) 443-4277
or
email
Email your resume to Dr. Arlene: resumes@barroglobal.com
---
---
---
Make 2023 a Memorable Year For YOU
With Dr. Arlene!

Discover the Impact of the Right Fit Method:
Achieve Unparalleled Business, Career, and Personal Success.

YOU can have it all!
Talk With Dr. Arlene 310-443-4277
drbarro@barroglobal.com
Special Gift for New Clients
YOU will receive a personalized signed copy
of Dr. Arlene's book
WIN Without Competing!
nominated for a Business Book Award
This gift will be available thru December 31,2023

---
---
barro global search,inc.
a distinguished brand, has been flourishing

for more than 20 years and continues to expand its
Unique Services. The Right Fit Method is The Right Fit Brand
for candidates, employees, employers, entrepreneurs.
Read The story of barro global search,inc.
---
Creator of The Right Fit Method
Dr. Arlene Introduces
The Right Fit Awards With Dr. Arlene
Eager to WIN?
Read the Announcement and Apply!
---
---
---
---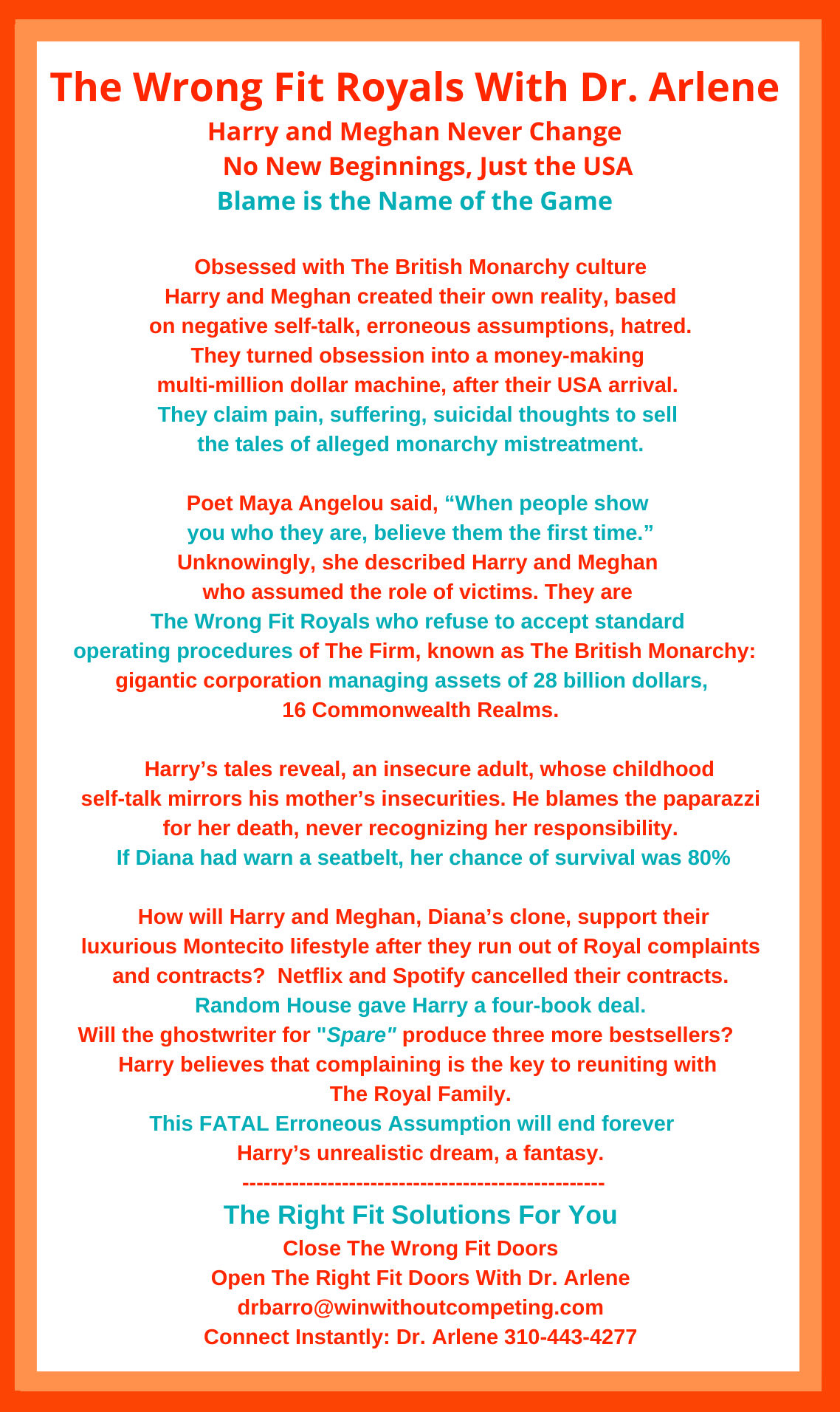 ---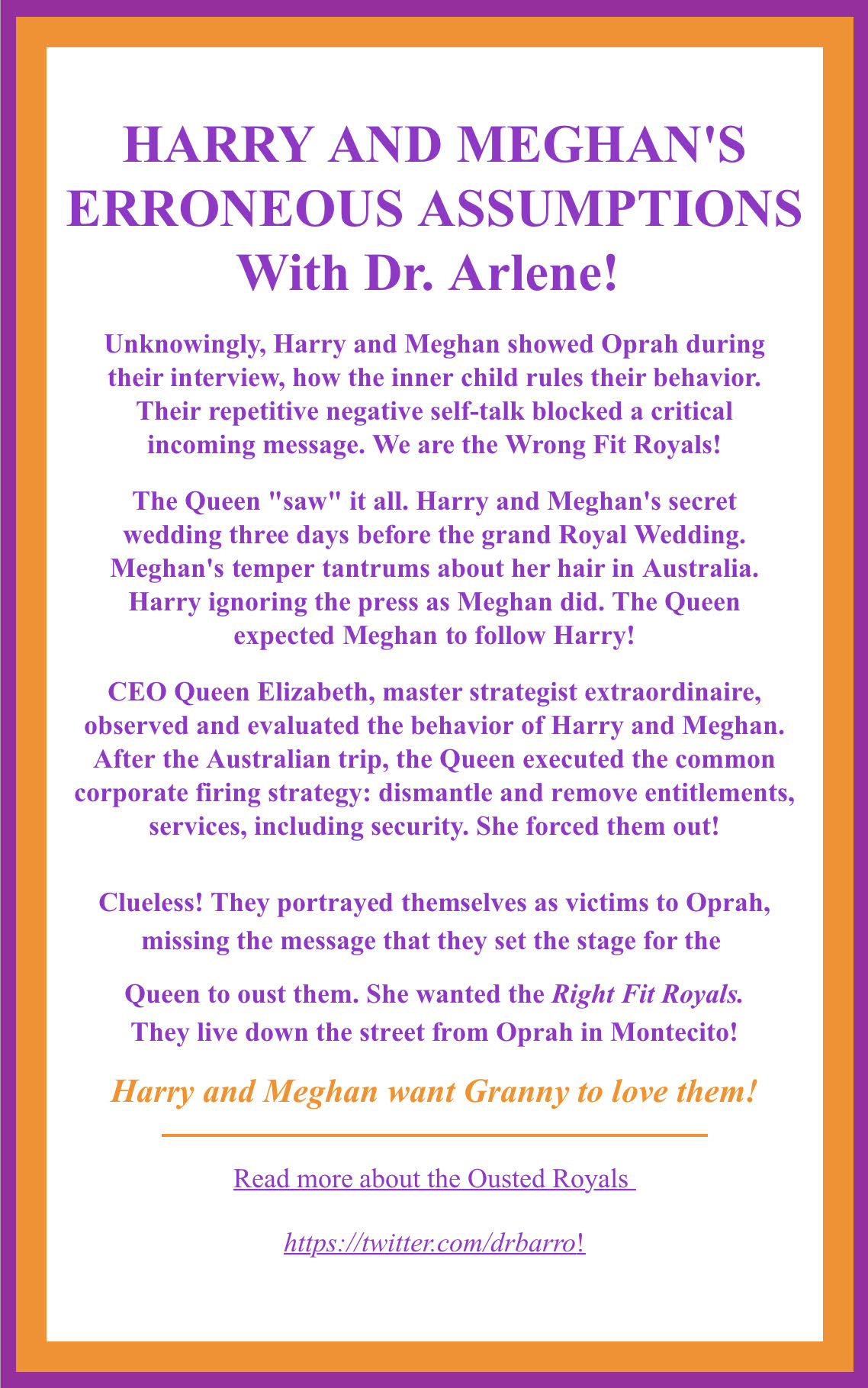 ---
---
---
---
---
---
---
---
---

The Right Fit Immunity
Strategies For You
Take Charge and WIN
With Dr. Arlene!


You have two types of immunity: vaccinated and natural.
Masks, social distancing, and vaccinations may not prevent everyone from contracting the COVID Delta Variant.
Natural immunity plays a significant role.

Immunity is personal. All day long your behavior has an an impact on your immunity. Yes, you have the power to raise or lower disease risk. To do that, you need to know how to take charge and manage the key drivers that will increase risk including stress, self-talk, sleep, pre-existing conditions, diet.

Raising immunity may sound daunting. It is not. If you enjoy watching yourself change, you will love learning what to do. Increasing immunity will not only decrease your overall disease risk but also can extend your life.

Confident and comfortable you will take charge of your health to boost and maximize disease immunity.

Your health is in your hands.

Eager to share your story?

Connect Instantly With Dr. Arlene 310-443-4277
www.winwithoutcompeting.com

Now is the time to create your Personalized Immunity Program With Dr. Arlene to implement daily.
---
---

Speaking UP

the Key to Success
With Dr. Arlene!

Before you speak up,decide the extent to which you
want to reveal the essence of who you are.
As an employee,I built my career success on consciously
displaying my signature brand. That approach ignited trust.
New positions were created for me.
Viewed as a multidisciplinary team, I created a history
of firsts in healthcare which had an impact on society. Politics,
unexpected changes, and jealousy never stopped me.
Fueled by passion,curiosity, determination, and commitment
I forged ahead on the Right Fit Road to Success.
Never comparing myself with others,
I set the standard to WIN Without Competing!
As an entrepreneur, who founded barro global search in 2003,
I interact with many anonymous people struggling to figure out
who they are. Others, have a dream without a realistic plan.
Meet the New YOU!
Let's change the trajectory of your career
to exceed your expectations
Connect Instantly With Dr. Arlene 310-443-4277
www.winwithoutcompeting.com
---

Building
The Right Fit Relationships
With Dr. Arlene!


Think relationship not transaction. Approach every interaction
as a relationship opportunity.You are training yourself for success
extraordinaire. Connect Instantly. Make each person feel special.

Think name brand not anonymous. Treasure your uniqueness
and theirs.As you learn about others,make yourself memorable.
Broadcast your brand and empower them.

They will remember you fondly, as you recognize
their needs and uplift them.You showed how much
you valued them, by sharing who you are.

Ready to WIN?

Think Right Fit,Take Right Fit. At a job interview,
demonstrate your ability to build relationships as you
present yourself as the ONE Right Fit. WIN!

Interested in learning how to connect instantly?
---
Connect Instantly With DR. ARLENE!
Call 310-443-4277
drbarro@winwithoutcompeting.com!

---